Okay, so here they are. All the CAS Face Templates I'm using to replace the Maxis ones.
It's a full set. I can Only be Credited completely for 6 Faces. The rest are modifications done using Terrakosmos CAS set found at MTS2.

I uploaded Every Face Seperately. In case you want to override only a few of your templates. My faces are all quite similar to one another. I believe my set lacks diversity. So you may decide that you only want a few of my faces. But at the bottom I also Uploaded the full set as a RAR file. In case someone wants Everything.

I did Male and Female for each set. But I did not take shots of the female equivalents because doing just the men was horribly time consuming. The females look mostly like the male versions with smaller jawline, slightly bigger eyes and so forth (like how you usually get with the male/female swap). So they should look nice anyways.

The 6 I did are completely new faces. So they are not anything like the faces they replace. (I basically took the top ugliest Maxis faces to override with these ones. All my photos use my custom skintones because I set them as defaults in my game. So I don't have maxis skintone comparisons right now. I'm too lazy for that.



My 6 Faces:


Download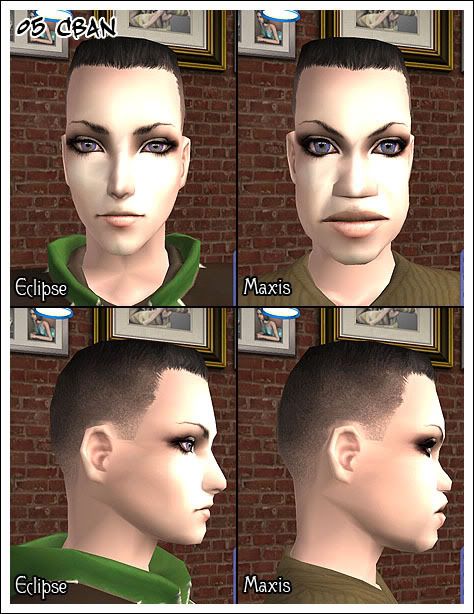 Download
Download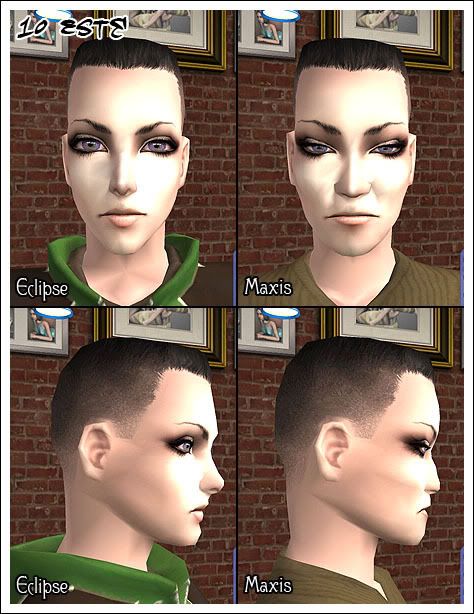 Download
Download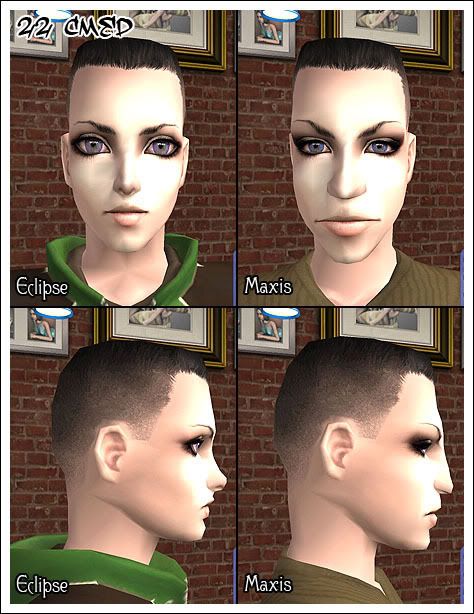 Download
The above is the Lucious Belmina structure.

The Following Faces are Terra's Faces which I modified:


Download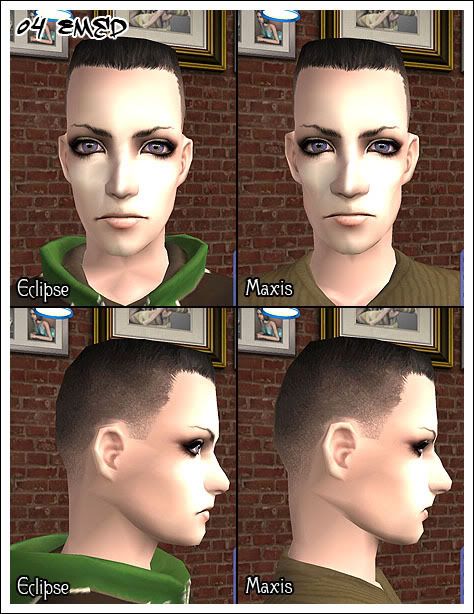 Download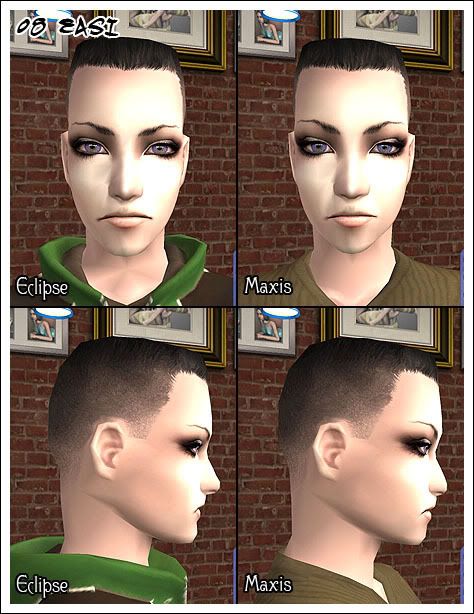 Download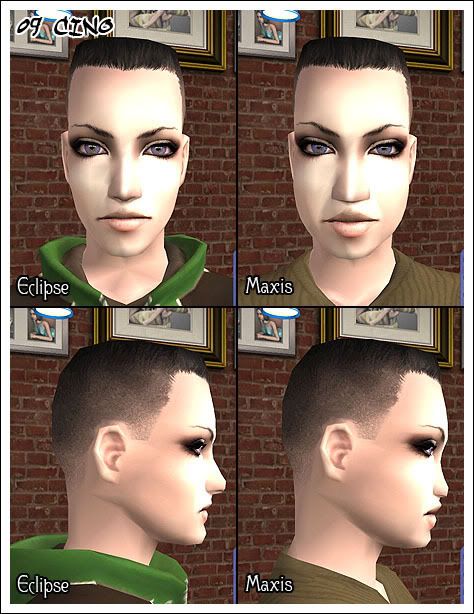 Download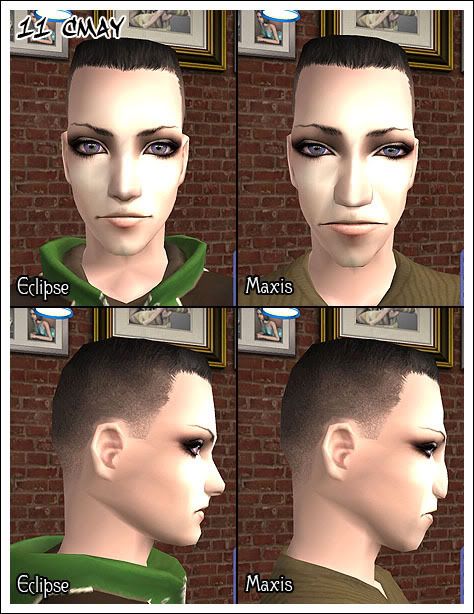 Download
Download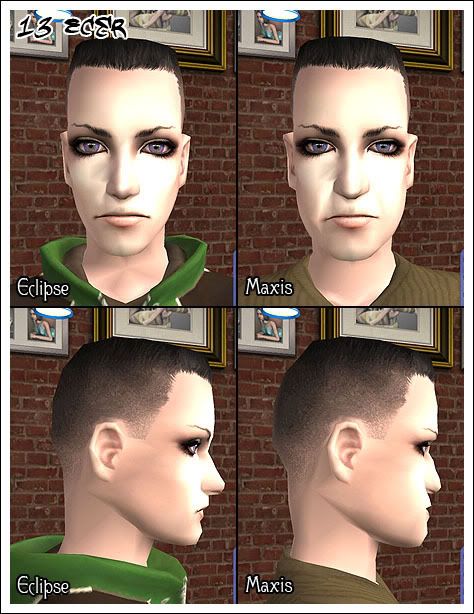 Download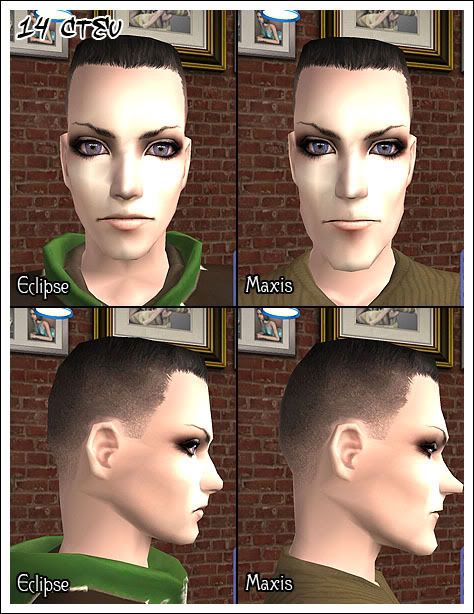 Download
Download
Download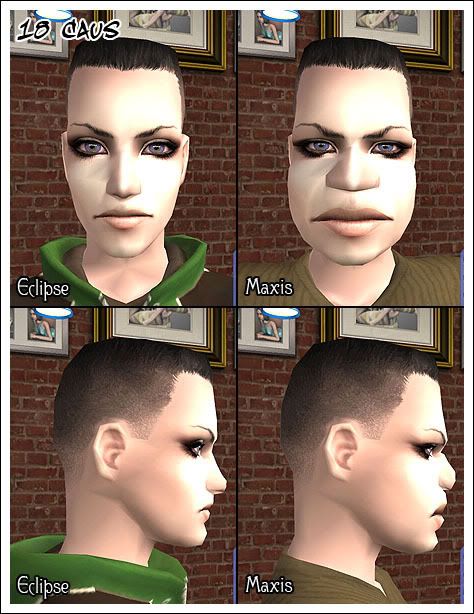 Download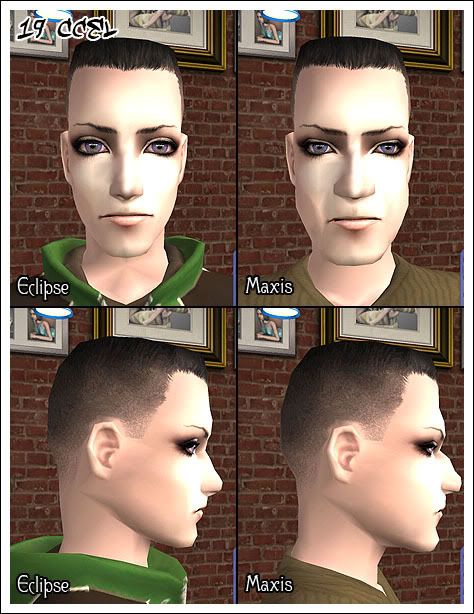 Download
Download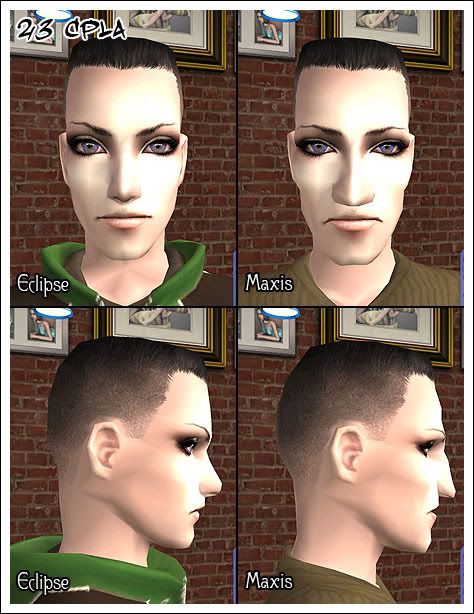 Download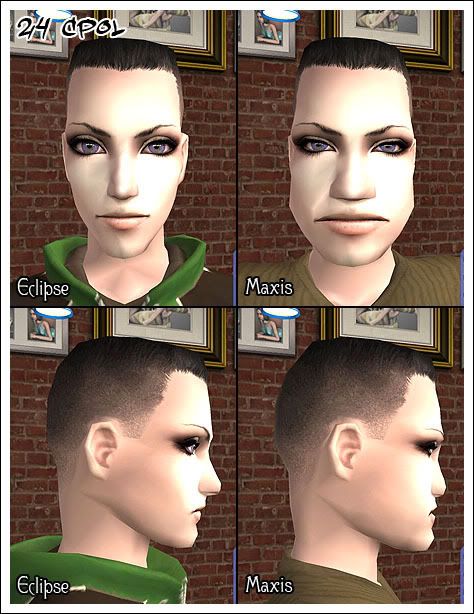 Download
Download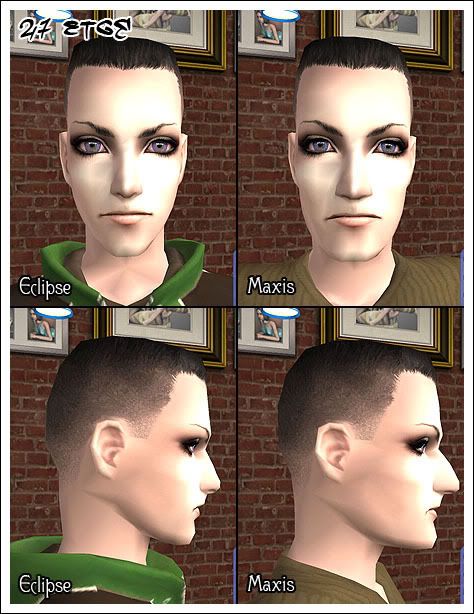 Download


The last Faces are 07Eafr, 21Cpla, and 25Csla.
I never did edits for these. I'm using the originals from Terrakosmos.
For Convienience, I uploaded a RAR file with those three faces on their own.

You can get them HERE.

I'm using the Default Maxis 01Heart face still. I never thought that shape was ugly and desperately needed replacing.

If you'd prefer to use a more diverse set of faces, that are a little more realistic and remain more similar to the original Maxis faces, Download the Full Set from Terrakosmos at MTS2.

It's a really nice set: Terra's Full CAS Template Set

Terra's faces will automatically override mine and vice versa. You can pick and chose from each set without having to go into your downloads and delete stuff.

Finally, if you've decided that you want my full set and really don't want to download every face seperately, you can go here for the full thing: My Full Edited CAS Set

*****************

Here are a few pictures Taken of Sims I made using some of the above templates. They are all loaded with custom content.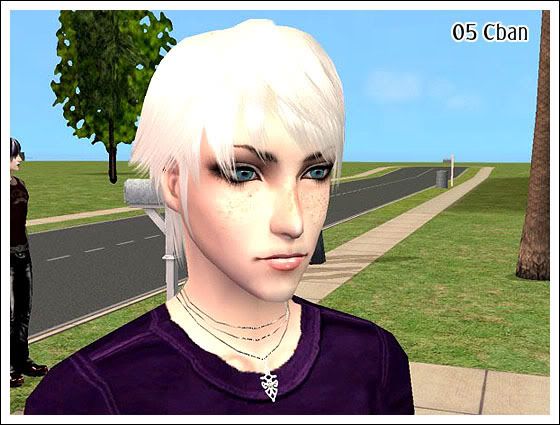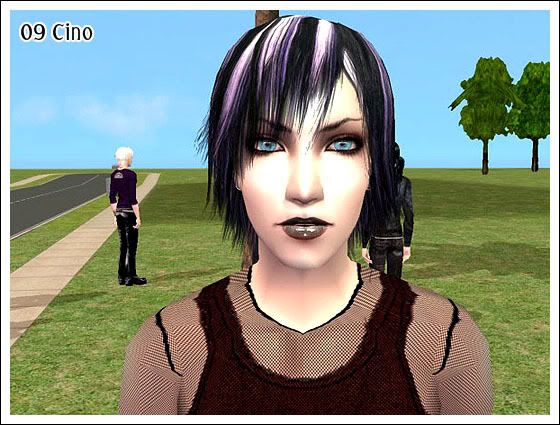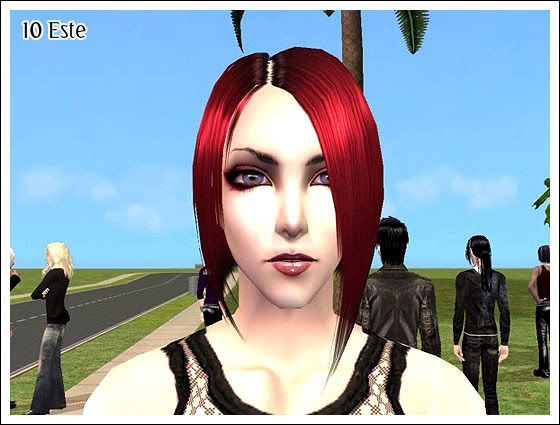 This is the GOOPY template. BTW. Yes. Future Goopies generated can now be attractive. Miracle.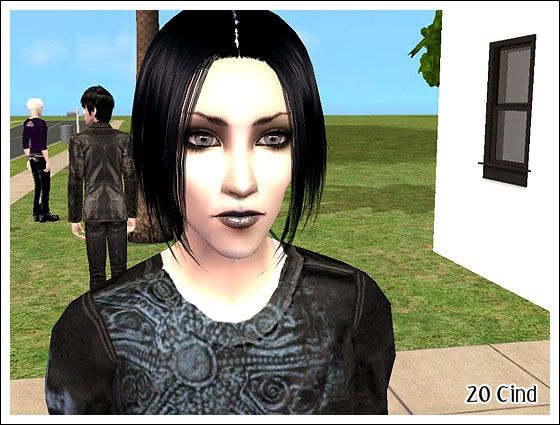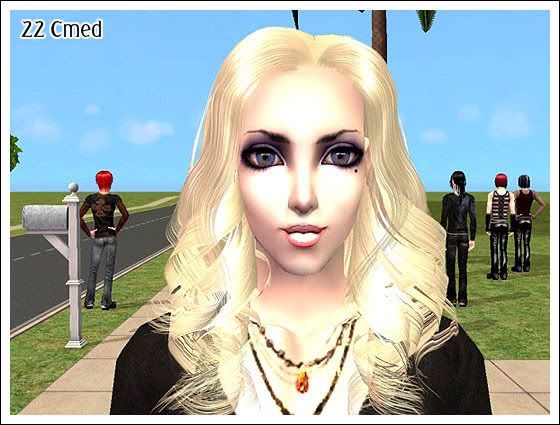 *****************

In case you wanted tips on installation:

Just shove all the files in your Download Folder. Delete them from your folder to remove them.

All Townies and Sims already in your game will not be changed. Only Newly created townies and NPCs will get the new faces. If you want a town using all the new templates, you'll need to create a new town and follow these steps:

Create the New Town. Name it what you want. If you have Nightlife create your Downtown area at this point too.

Now Quit.

Open Your new Neighborhood. It'll be in "C:\Documents and Settings\user\My Documents\EA Games\The Sims 2\Neighborhoods" on your computer. It be folder N004 if it's the first new neighborhood you've ever made. If not, it'll be N005, N006, or so on.

Go into the Characters Folder located in the new Neighborhood. Delete all the files in this folder.

I know that there is a "Delete all characters" Cheat that people use instead of what I've said, but I've heard that this cheat can cause issues. I've done things my way a lot of times and never encountered any issues. If you are scared, you can always just cut all the files and paste them in another folder to hang on to instead of deleting.

After this, re-enter the game.
Create a Family. Move them into a lot.

Then enter this cheat: "boolprop testingcheatsenabled true".
Right-click the mailbox and you'll get a menu.
From this menu, select "Create all NPCs". Wait for the game to finish. DO NOT quit or exit the game while the NPCs are being generated.
After this is done, Right-Click the mailbox again. This time select "Create All Townies". A menu should pop up asking for townies and downtownies (if you've got nightlife). Select Townies first. When the townies are finished, go back and select downtownies. Again, don't quit the game until the townies are finished being generated!

After that, you should be done. All (or at least about 95% of your NPCs and townies) should be using all of your new face templates.

Also, I think it helps to grab the notownieregen hack.
It's found at http://www.moreawesomethanyou.com/smf/ but for some reason, my computer is having issues loading the forum. So you'll need to search for the hack there yourself. It suppose to stop townies from regenerating that are clones of one another.